Back to Blog Articles
The Voice vs The Blizzard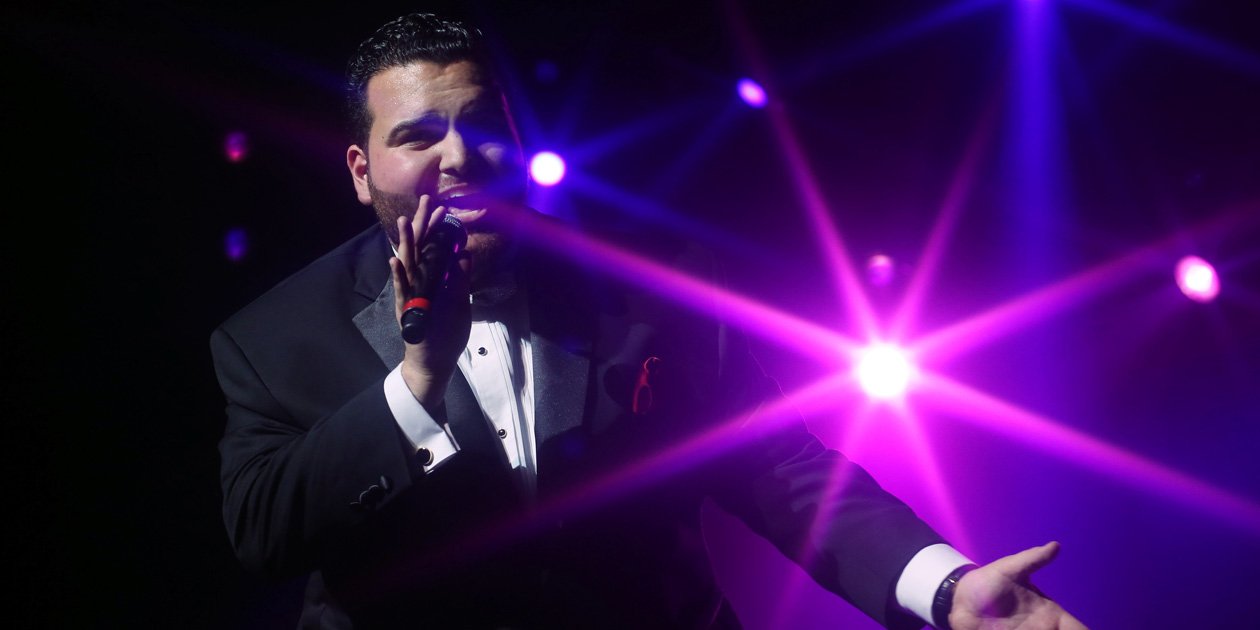 January 9, 2018
How ya doin everybody? Welcome to my new website. This is my first ever blog. I can't wait to share this first entry with all of you.
December 2017 was my best month ever. I logged over 20,000 miles in the air and was booked at more performances than December has days. Here is what December 15th was like.
That Friday I was scheduled for my sixth, seventh and eighth appearances of that week. Early that morning I had the privilege of being asked to join Scott Shannon and the kids at Blythedale Children's Hospital in Westchester, NY, then I had to be in Philidelphia, PA for an event at 5 PM followed by a 10:00 PM on eastern Long Island. My team knew it would be a challenge from the start. In order to ensure my arrival at my final appearance, a helicopter that could bring me directly to the venue was hired. Seems glamorous until God steps in and my ride is canceled 48 hours before due to the forecast of snow! "No problem" says my team, "We'll book you a charter jet out of Philly and a car will meet you at the airport to drive you to the venue." (I know what you're thinking.)
That morning was great! A little snow, not anything we can't drive through. I was inspired by the tales of pain and triumph at Blythedale Children's Hospital and the outpouring of generosity by the hundreds of people who reached out support the kids in any way humanly possible. This is definitely what kept me going the rest of the day.
I got home in plenty of time to change and catch the Long Island Rail Road to Penn Station and switch to an Amtrak for Philadelphia. I saw the snow begin to fall on Long Island as the train barreled down the tracks. The closer the Amtrak train got to Philadelphia, the darker the heavier the snow became. Arriving in Philly with time to spare I stopped at a small café for a bite to eat. No sooner did I take a seat than I received a call saying my charter flight had been grounded because of the stormy weather.
Now my wonderful team began to work on an alternative mode of transportation to get me to eastern Long Island by 10 PM (mind you it's 4:30 PM in Philly and the snow is not letting up)! Luckily, I was with a very intelligent handler who reminded me that Amtrak runs every half hour to NY during rush hour. I arrived at my event a little early and explained the situation to the client. I would sing a few songs and then I had to run (literally)! What happened after that was nothing short of a miracle. Not only did my client accept my apology but they had me escorted back to my Amtrak train to ensure I would catch the 6:38 from Philly to NYC! The devil is in the details since the train was delayed and I made it aboard just as the doors were closing!
Despite the blizzard shutting down several branches of the LIRR prior to my arriving back in Penn Station, Amtrak arrived before 8 PM and I was able to catch a train back to Bethpage where my friend was waiting at the train station with a full-sized SUV. With no time to spare we drove down the treacherous highways of Long Island with determination! By this time, the roads were empty and the snow was our only obstacle. I'm thinking where is Santa Baby when you need him? Well an angel was at my side and we arrived there safely and with five minutes for me to get into my tux! I had a blast that night!
I am very fortunate that I can work at what I love doing. My work is my passion! I could have stayed in Philly for the night, but I saw it as a challenge to my passion and took on the blizzard one snowflake at a time!
Next blog – what it took to finally stop me.